Your Trusted Atlanta Home Inspector
As the owner of the company, let me start off by making you a BIG Promise. If we inspect your home or condo and you are not 100% satisfied with our inspection – you pay absolutely nothing for the inspection.
After more than 16 years in the Home Inspection Business, I've seen many fly-by-night Home inspectors come and go. I feel sorry for the home buyers that are victimized by these unscrupulous operators.
I'm so confident in our inspections that I'm willing to put my money where my mouth is. You see, I understand this is an important step in your life. This guarantee is just one more way to demonstrate my desire and commitment to meet and exceed your expectations. Also, I want to ensure you have an enjoyable real estate experience.
So at Discovery Inspections, I offer a simple, no weasel words guarantee. Attend your Atlanta home inspection, and if for any reason you're not satisfied with the "Quality" of the home inspection service, tell the inspector before receiving your report and we'll either make it right, or you don't pay the home inspection fee!
How Can We Guarantee an Inspection?
It's easy. We find more defects than our competition. The end result is that you save more money. Most contracts allow negotiations with the seller to make repairs or give you credit at closing. So the more defects
we find, the more money you save.
We don't rush. This allows us time to do a thorough inspection of your new home or condo. This also means we charge a little more than most of our competitors.
You don't want a cheap inspection. A cheap inspection may be the most expensive thing you'll ever buy, it may cost you thousands of dollars down the road because of missed or overlooked defects.
Cheap home inspectors often know less and do less, which is one reason why they're cheap.
Just wanted to let you know that we were very happy with the inspection. Gary served not only as an inspector…but as a much needed resource.The inspection was very informative and extremely thorough. It is obvious that Gary takes pride in his work by keeping himself knowledgeable as well as open heartedly providing us with information and support. He was with us for over three hours and not once did I feel rushed.

The inspection report is amazing. Having the pictures to refer back to is definitely a plus! It is very professional and thorough. Overall, I'm very impressed! Please feel free to provide any potential clients m email for reference as needed.

Again, thank you soooo much for helping us!"

The Sanchez Family – Peachtree City, GA
I will wholeheartedly recommend Discovery Inspection Company to my friends and colleagues and even strangers in need of your services. Your inspection was conducted as it were your own home! It was a very informative and pleasant experience.
Thanks again for a job well done!!

Oliver Suein — Sharpsburg, GA
The More Thorough We Are, The More Defects We Find, and The More Money You Save!
Play the Video to Discover Many of the Shocking Things Uncovered
During Routine Inspections in Metro Atlanta and Surrounding Counties.
Inspector observed sagging ductwork in an Atlanta area home and was able to determine it was drooping due to two small dogs using the laundry room floor register as a urinal (for months).

Squirrels are fun in the park–not in the house. Squirrels are attracted to wiring insulation and their damage can easily stage the house for a fire.

If roof trusses are cut after they are manufactured their structural integrity will be compromised. If the trusses are cut after installation in the attic then they are no longer capable of supporting the section of the roof they were designed to support

This foundation has failed. The owner has tried to 'fix it'
with support but it won't work.


Our Certified Home Inspectors in the surrounding counties will spend three to four hours thoroughly evaluating all aspects of the property you are purchasing, from the roof to the foundation and all areas in between…
We want you to come along with us during the course of the home inspection in Atlanta. Okay, if you're a seasoned home buyer it may not be as important that you're there the entire time.
However, if you are new to the home buying process, it's very important that you're there from start to finish.
We'll not only inspect the house you're buying, but we'll share with you what needs to be maintained and why. You'll get a real education about your new home.
Don't worry, we'll explain everything in terms you can understand. We are a "Jargon Free" Company!
We know your schedule is very hectic so we work hard to accommodate you! Because not everyone can attend the inspection during the day or week, we offer Saturday and Sunday inspections and even Holiday inspections.
Please know that our weekend schedule is limited and on a first-come, first served basis. So please call now to let one of our schedulers know as soon as possible if you need a weekend inspection. We'll do our best to accommodate you!
On behalf of my family, I would like to extend a sincere "Thank You" to both you and Gary for such an attentive and yet painless process.It really helped me and my wife come to logical decision free from the emotional traps that are usually associated with purchasing a home.

I look forward to doing future business with you and wish you both the very best."

God Bless,

Nathan Watts — Peachtree City, GA
One of the ways to judge the quality and professionalism of the work done by a home inspector is to take a look at their inspection report. We've included one here for your review.
Click Here to Download the Sample Home Inspection Report [pdf]
Click Here to Download "7 Ways to Avoid Hiring the Blind Inspector" Report [pdf]

24/7 Online Scheduler – Book Your Home Inspection Here – THIS IS NOT A QUOTE CALCULATOR
By using this online scheduler, you are truly scheduling an appointment with the information you are entering. When you select "Schedule This Inspection" at the end of the process, you will be confirming your inspection.
If you need to schedule an inspection for the same day or next morning, please call our office at (678) 253-4716 and speak with one of our Customer Care Coordinators.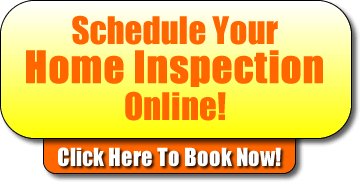 Copyright © 2015 Discovery Inspections, LLC
7675 S Spalding Lake Dr, Atlanta GA 30350
Discovery Inspections, LLC is listed as one of the very best businesses
by home buyers and sellers.
Home | Blog | Privacy Policy | Contact Us| Site Map | Google
Google + Page | Atlanta Home Inspection Report | Atlanta Home Inspection Walkthrough